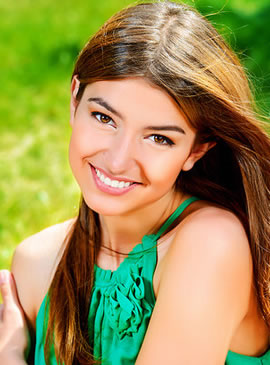 "I am a general dentist in Fall River. I have been referring my patients to Bedford Orthodontics for over 20 years. As a referring doctor, I have always found the service provided to my patients to be outstanding. Bookings are always done in a timely and convenient manner. Patients and parents speak highly of both Dr. Lee Erickson and Dr. Magda Barnard, as well as the support staff. Treatment options are well presented and insurance matters/payment plans are made easy. Both of my children received orthodontic care at Bedford Orthodontics. I found the front desk to be extremely accommodating on booking appointments. The clinical staff is very friendly and relaxed. My children always looked forward to their appointments. I am currently undergoing orthodontic treatment at Bedford Orthodontics. I've found the clinical staff is always on time or even ahead of schedule. I am always advised of various treatment options and kept well informed of how my treatment is progressing. As a dentist, a parent and a patient, I would highly recommend Bedford Orthodontics for you and your family." — Dr. Colleen Jordan
"Wow! What a great facility. The waiting room is warm and inviting, as is the staff! Dr. Erickson was friendly, knowledgeable, and you could tell that he really cared about my situation. He explained my treatment options in a clear and straightforward manner. The staff at Bedford Orthodontics was approachable and accommodating. The facility itself seems to be at the top end of technology. I have only had one visit, but so far, I am very happy with my choice of orthodontic clinic! Thank you to everyone at Bedford Orthodontics, and I look forward to my next visit." — Jessica G.
"I cannot say enough good things about Bedford Orthodontics! They have the most amazing staff that work with you through the process and are incredibly skilled at what they do! A huge thank-you to the team and Dr. Barnard, who completely transformed my teeth. I am so happy with my new smile!" — Krista R.
"After shopping around for my first child to get braces, I had decided Bedford was the best. People are friendly and appointments were easy to book around school schedules. So when it was my second child's turn, I knew right where to go. So happy with our results. Awesome job, everyone!" — Jennifer C.
"Such a great office! I have absolutely nothing bad to say. The people were friendly, I've gotten to know a few of them during visits over the last three years, and it's so nice to be able to do that. I had excellent rapport with Dr. Barnard and I love that she, and the other staff, worked with me while I was flying back and forth to NL for university and still making it to appointments." – Melissa P.
"Dr. Erickson is awesome, friendly, and professional. Upfront and honest with all your dental needs! Thank you so much." — Kim H.
"They do the best job possible looking after my little guy and preparing him for his adult teeth to have the proper spacing to grow properly I strongly recommend them to everybody for their children or their self." — Julia F.
"Excellent service! Two beautiful smiles spanning the years. Dr. Erikson removed my braces in 1989 and my son's in 2014!' — Dawn L.
"Dr. Barnard is so amazing and the staff is wonderful! They have bent over backwards for us. We always recommend them to everyone. Very pleased." — Charlene J.
"It was such a joy to come in this morning to see Dr. Erickson! He put braces on most of my family members, including myself, over the course of the last 25+ years and now I am having him see my son. He is pleasant and kind. I highly recommend." — Nevin and Amanda D.
---
If you'd like to share some kind words and smiles, please ask our front desk staff for a comment card at your next appointment. We'd love to hear about your experience!